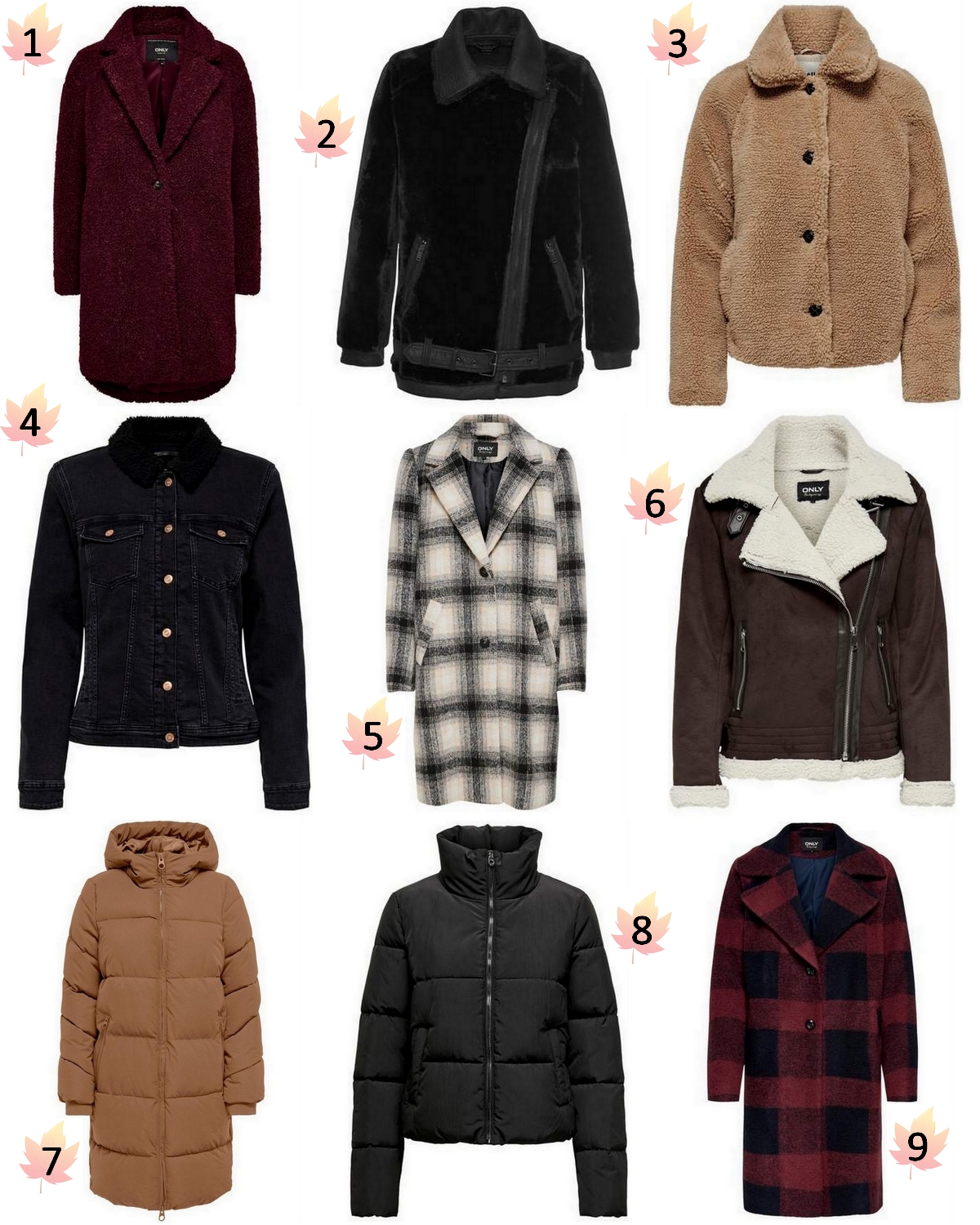 Heb jij al een toffe jas gescoord voor de herfst en winter? Ik heb er eigenlijk al genoeg aan m'n kledingrek hangen, maar het blijft stiekem leuk om rond te kijken voor een nieuwe. Ieder jaar zie je toch weer andere trends en stijlen terugkomen. Op dit moment zijn mijn favoriete trends: faux fur en teddy jassen, puffer jackets en mantels met ruitjes. Voor dit shop tip artikel heb ik 9 mooie winterjassen van het merk ONLY uitgezocht. Deze zijn allemaal verkrijgbaar via de webshop van OTTO. Ik ben benieuwd welke jou het meeste aanspreekt!
Faux fur en teddy jassen
Mijn eigen collectie aan herfst- en winterjassen heeft een behoorlijk hoge aaibaarheidsfactor. Ik kan gewoon niet meer zonder mijn fluffy jassen! Hoewel ik teddy coats heel tof vind, vallen al mijn aaibare jassen onder de categorie faux fur. Van eenvoudig zwart en marineblauw tot een minder subtiele koeienprint. I'm here for it! Toch lijkt een teddy mantel zoals nummer 1 of een jack als nummer 3 me nog een goede toevoeging aan m'n collectie. Deze jassen zijn namelijk heel makkelijk te combineren. Loop jij er liever niet bij als een teddybeer? Dan kun je ook kiezen voor een jasje met alleen een kraag van imitatiebont of teddy materiaal. Nummer 4 en 6 zijn hier perfecte voorbeelden van.
Warme puffer jassen
De puffer coat (8) is een ideale jas voor alle koukleumen zoals ik. Het voelt alsof je een dekbed om je heen geslagen hebt, terwijl je er nog steeds stijlvol bij loopt. Heerlijk toch? Dit jaar zie je ook steeds vaker de extra lange puffer jas (7) terugkomen. Noem het gerust een warme slaapzak met mouwen. Hier kun je pas echt helemaal in wegkruipen tijdens de koude dagen!
Jassen en mantels met ruiten
Als ik één winterjas op m'n verlanglijstje zou mogen zetten, zou dat een lange geruite mantel zijn. Het liefst eentje tot aan de kuit of de enkels. Dit seizoen zijn vooral de jassen met een grof ruitpatroon erg populair. Dit zie je niet alleen terug bij mantels zoals nummer 5 en 9, maar ook bij zogenaamde shackets. Een shacket is een mix van een overhemd (shirt) en een jacket. Waarschijnlijk heb je dit model al vaker voorbij zien komen op Instagram of in de winkels. De dunne variant kun je binnen dragen als jasje en een dik gevoerd shacket is perfect als herfstjas. Het is allemaal leuk!
1. Bordeaux rode teddy jas 'ONLALMA' | 2. Zwart biker jack van imitatiebont 'AIDA' | 3. Beige korte teddy jas van imitatiebont 'ONLEMILY' | 4. Zwart jeansjack met teddy kraag 'ONLTIA TEDDY' | 5. Lichte geruite mantel 'ONLVERONICA' | 6. Donkerbruin shearling jack 'ONLDIANA' | 7. Caramel kleurige puffer jas 'ONLSIENNA' | 8. Zwarte gewatteerde puffer jas 'ONLDOLLY' | 9. Lange rode mantel met ruiten 'ONLVICKI LIFE' – alle jassen zijn van het merk ONLY en verkrijgbaar bij OTTO

---